SPANISH CLASSES IN SEVILLE
Spanish classes as you prefer: Private sessions or in small groups
You choose the type of training that is for you
Whether you want to give your Spanish a boost, or if you don't like groups or prefer to have something more personalized , our private classes are the best option.

You can choose to have a more relaxed and natural class in one of our partner cafes, something more formal in our classrooms or if you prefer to have a more private class you can do it at home.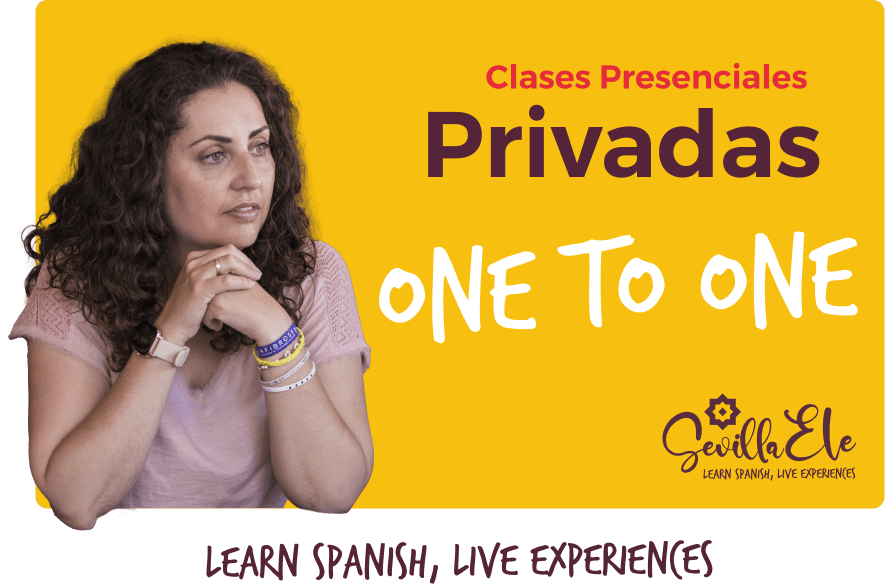 What are the advantages of One-to-One Classes?
We prepare a personalized work plan for you
Unique classes focused on your strengths and weaknesses
You will have an exclusive teacher, all for you!
We will create a methodology according to your needs and tastes
You will see how your abilities improve effectively and quickly
These are the packs we have for you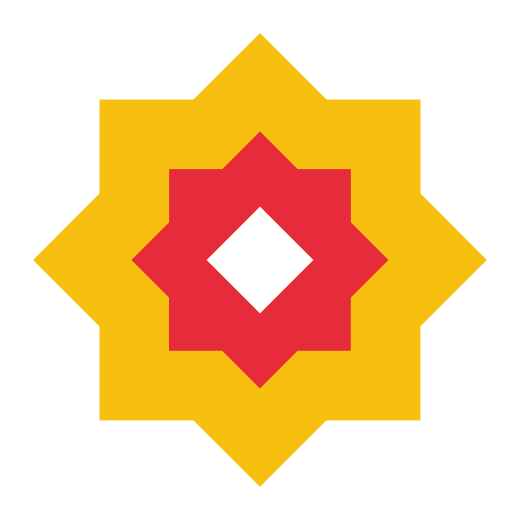 What will you find in your private classes?
This is what they include:
* The possibility of doing the class at the private home will be valued.
*Supplementary fees will be applied to each session depending on the area (Central area: €2/ Macarena area, Nervión, Kansas city, Bermejales…€5/ Aljarafe area: Camas, Tomares, Mairena del aljarafe, Bormujos, Gines Montequinto/ Dos hermanas/ Condequinto/ San José de la Rinconada: €10 For other areas consult)
We reserve the right to decide to hold the session at the private home.
The ideal option if you want to share your learning with students who have the same needs, create connections with other people and save a little money.

The perfect opportunity to improve your Spanish without feeling the pressure of a traditional class. Perfect if you are looking for tranquility, flexibility and naturalness when learning. That is why the group sessions are held in our selected cafes where you will find a relaxed, natural environment that encourages conversation.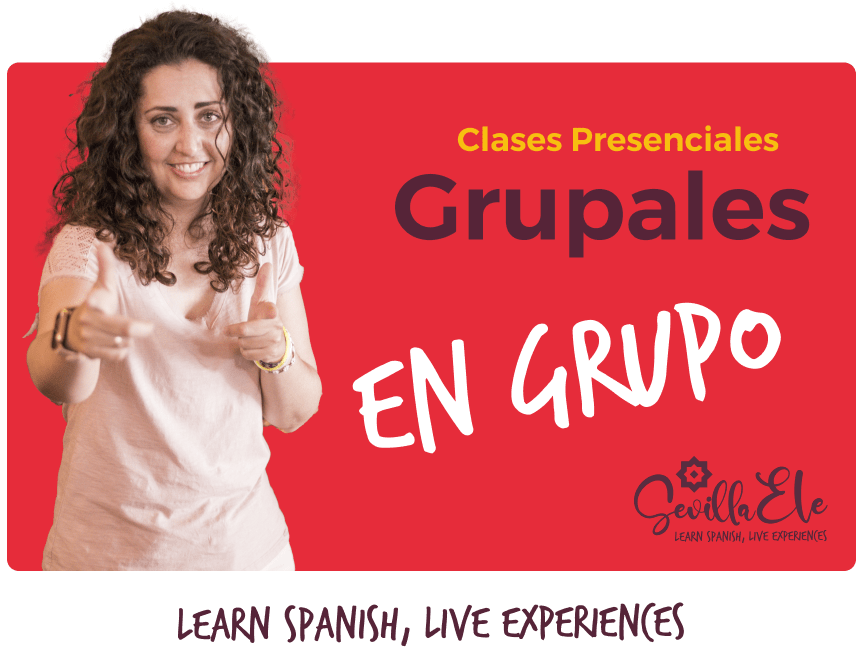 Our group courses start in September and end in June (9 months in total). The last session of each month is reserved for a live session on the street. We will propose a challenge for the last session where you will have to put into practice what you have learned throughout the month.
What is the challenge of the last class?
Each month is different, the idea is that you have the opportunity to practice the contents, grammar, vocabulary and everything you have learned in your sessions in a real context.

It is perfect for: getting to know corners and stories about the city, practicing your Spanish, gaining confidence and fluency when speaking, researching in Spanish and improving your communication skills in the language.
Some of our challenges are:
Monday: 10:30-11:50 and Wednesday: 15:30-16:50/ 19:00-20:50
Intermediate Beginners (A2)
Tuesday: 9:30-10:50 and Tuesday: 14:00-15:20
Wednesday: 1:30 p.m.-2:50 p.m. and Thursday: 5:30 p.m.-6:50 p.m.
Wednesday: 10:30-11:50 and Thursday: 17:00-18:20
Wednesday: 9:30-10:50 and Wednesday: 17:30-18:50
Thursday: 11:00-12:20 and Thursday: 19:00-20:50
*Enrolment of €35/year
*When paying for the full course we will give you the enrollment fee
*Compulsory consumption Not included in our group courses.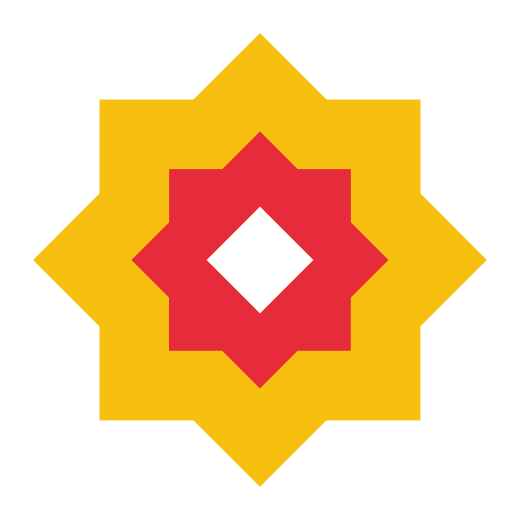 What will you find in your group classes?
This is what they include:
We present our 2-week courses in which you can give that boost your Spanish needs .

The summer holidays are the perfect time to raise our level , since we have a little more time for it. During the year we are usually very busy with work, taking the kids to and from school, extracurricular activities, the gym and a thousand things we have to do every day. It's hard to find more than 2 hours a week to practice.
How does the program work?
Biweekly programs during the months of July and August for small groups (between 3 and 6 people).

Learn Spanish for two weeks in the morning or afternoon sessions. With structured content and according to your level.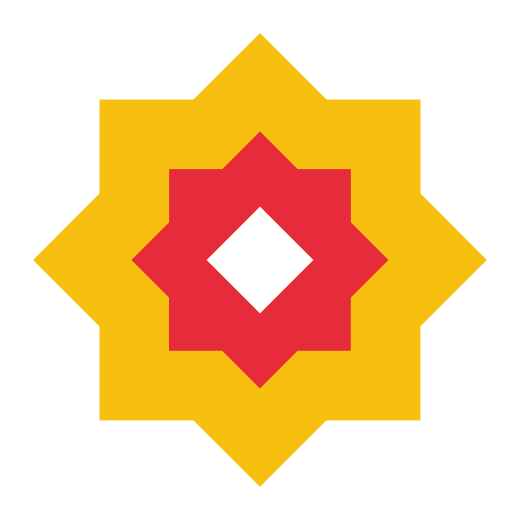 What will you find in these two weeks?
This is what they include: